Welcome to my website! My website is run on my dad's server (stankey.com). In September 2011 he basically forced me to make a website so that I could educate myself in the process of website making (Dad's-you gotta love 'em...) So at first I had NO IDEA what I would make of this site; Facebook, Blogs, Youtube- they cover it all! Why would I need a website to share anything else? At the start of 2012, I decided to deactivate my Facebook. I'd been thinking about it for a long time and I had also previously attempted it. I had no idea how long it would last but I thought, what's the worst that could happen? Now It's been 10 months and I overly miss putting up photos' for all of my friends to see! So I decided that I could share all my photos' on my website instead of resorting back to Facebook! I'll also add anything else that I randomly find myself wanting to share with the world. I will mention my friends names and there will probably be photos' of them- however I will not mention last names. If I mention your name and/or put a photo on of you and you're not comfortable with this PLEASE let me know! Email me at fiona@stankey.com.
I'm 13 (AND THREE QUARTERS!), I live in Australia and I look like this-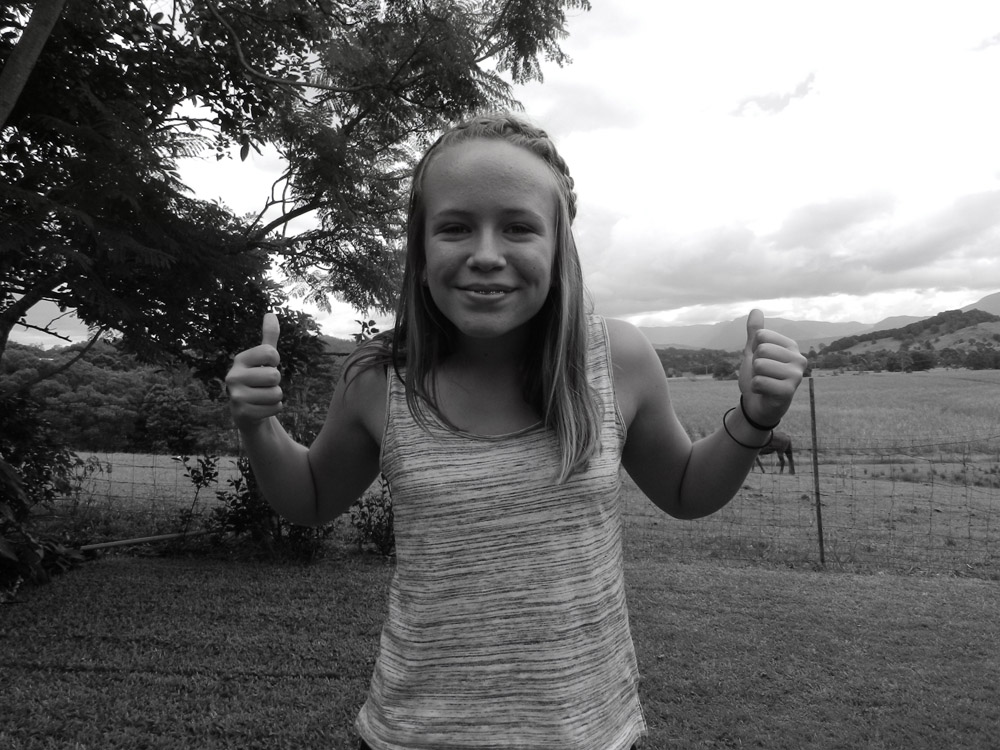 (Photography thanks to my friend Simonah)
Click HereIf you want to learn how to Fish-tail Braid!
Click Hereto learn about my friends!
Click Here for my photo gallery!
Click Here to leave a comment!
Click Here to see all the new exciting occurrences in my life!
Click Here for my holiday to VANUATU! :D